Semitropic Water Storage District has been providing water for agricultural purposes for nearly 50 years. Today, our customers remain a top priority. Let us know how we can assist you by calling us at (661) 758-5113.
To review your account status or place a water order, please login:

Home | About Us | Customer Service | Groundwater Banking | Water & Energy | Environmental Projects | Resource Library | Poso Creek IRWM
© 2004 Semitropic Water Storage District • 1101 Central Avenue, Wasco, CA 93280-0877 • 661-758-5113 • mail@semitropic.com
In case of an emergency, or for after-hours service, call (661) 758-5115.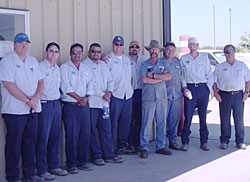 Digging on Your Property?
California law requires that you provide notice at least 48 hours prior to digging or excavating on your property. Visit the Underground Service Alert for more information.